Prepare For An Adventure…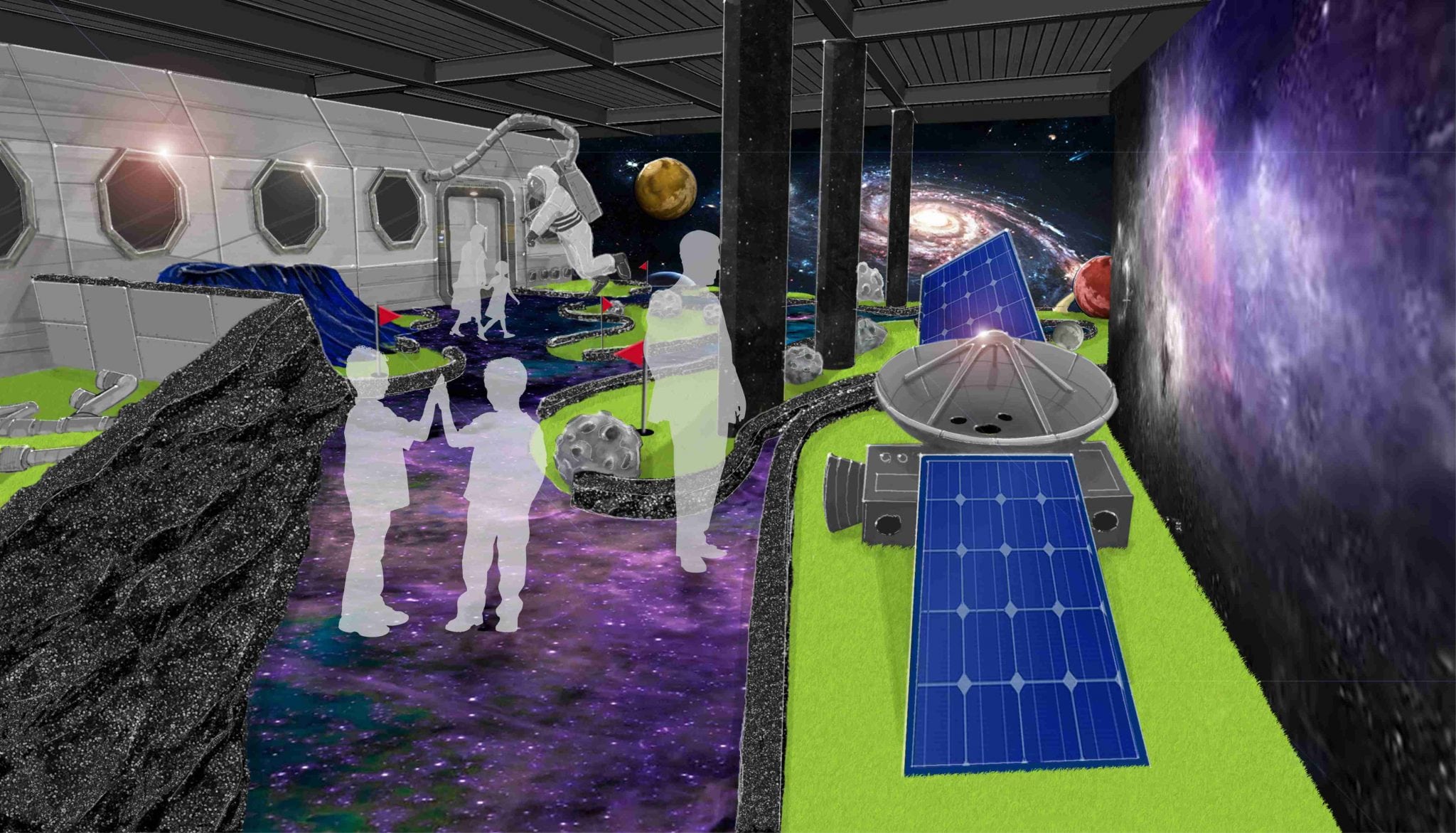 Strange Artefacts
Discover strange artefacts from an unknown civilization
Out Of This World Characters
Will you meet a martian? See a spaceman?
Re-fuel
Will you make it back home safely, to re-fuel and relax in our bar and restaurant? Great food, delicious drinks and luxury ice-creams are waiting for you there.
A 36 Hole Adventure
Two exciting 18 hole courses to take on and explore.
Open 7 days a week for space exploration and adventure golfing antics.  Sunday to Thurdsay 10am till 6pm, Friday and Saturday 10am till late.