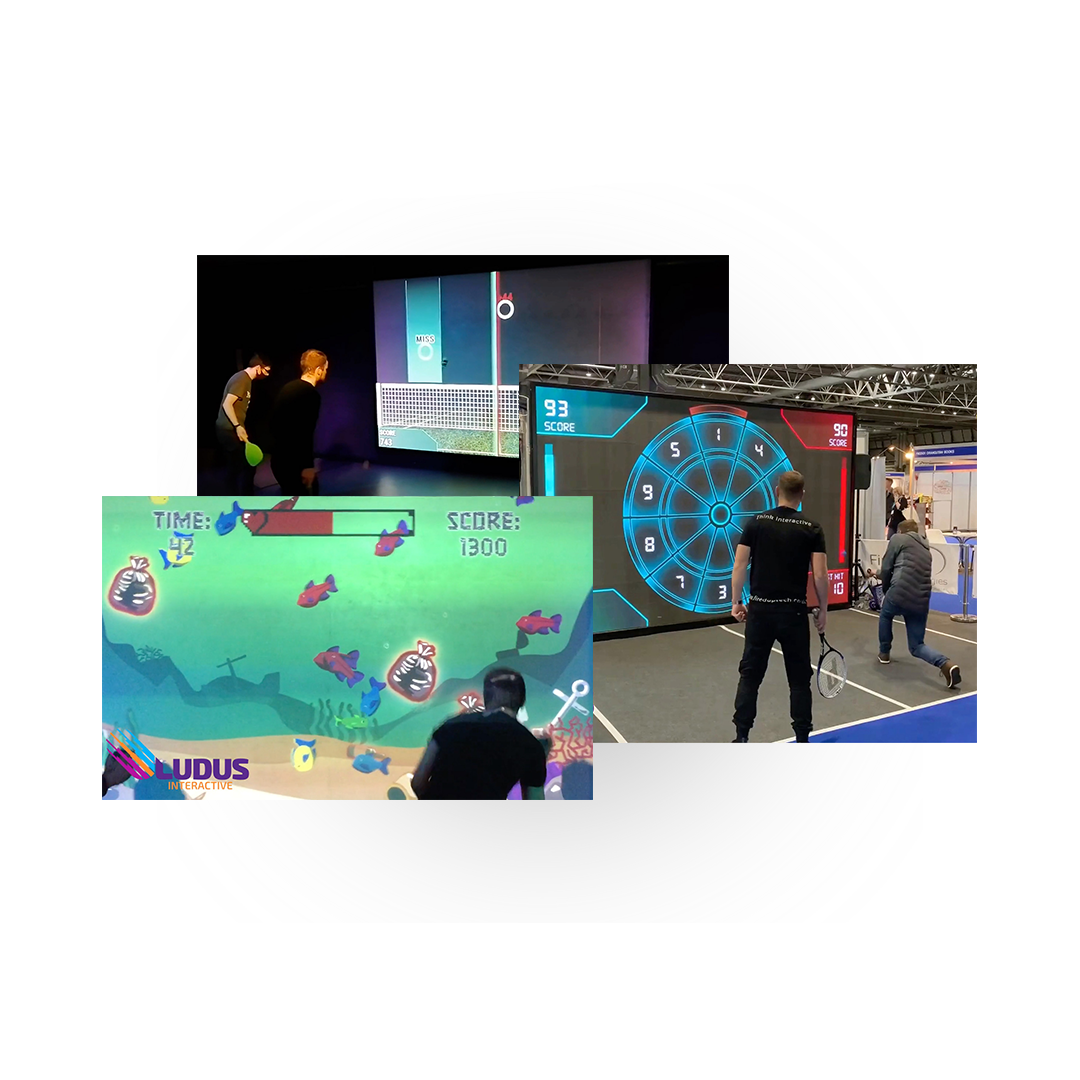 Play As Many Games As You Like In The Time Allowed.
The games package included is designed to be enjoyed by participants of all ages (perfect for family fun) and includes:
Pinata – get the sweet treats inside before time runs out
Bullseye – the ultimate test of accuracy and agility (great as a racquet game for 1 or 2 players)
Alien Invaders – save planet Earth from the attacking aliens (great as a team game)
Armageddon – asteroids are heading towards Earth. Destroy them first!
Quack – pick the odd ducklings out of the line to score points
The Deep – clean up the ocean bed and save the fish
Piano – make music together!
Flags – do you know the flags of the world? Play this great game to find out!
Soccer – test your football skills
Tennis – are you the next Wimbledon champ?
Ludus Is Available For Groups Of All Sizes.
You Can Book Online For Up To 6 Players.
30 minute session – £10 for 1 – 6 players. Extra players – £2 each
60 minute session – £18 for 1 – 6 players. Extra players – £3 each
For larger groups please contact the venue directly for further information.